The Hoofprints of the Past Museum is pleased to present Tom Rea, author of The Hole in the Wall Ranch: A History as our historical presentation this year.
He will present the story of the Hole in the Wall, one of the most beautiful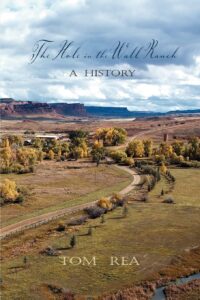 areas in the country. However, it is this beautifully unique geography which made it historically important as a crossroads since ancient times and the location for some of the most pivotal events of the previous century. Evidence of natives abounds while some of the most famous people in western history, Owen Wister, Moreton Frewen, Nate Champion, Frank Canton, and outlaws like Butch Cassidy, stayed or lived in this area. At least two murders occurred in the Hole in the Wall as well as several gunfights. It is the story of the land and the people, Wyoming and the west, as only Mr. Rea can tell.