In 2009 the museum released its perpetual calendar with a variety of true short stories and accounts from many local individuals. Sandy Dixon and Ginger Curuchet had gathered many of thes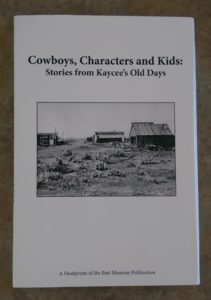 e stories to help create the calendar. John Hanson was interested in putting all these stories into a short book for sale at the museum, and worked with Sandy Dixon to do so this spring. John paid the cost of printing the book as a donation to the museum, and the book is now for sale at the museum. It is a great little book with interesting tidbits from our history and all sales will help support the museum.
Thank you John and Sandy for your hard work on this project!